2020 Virtual Perseverance Gala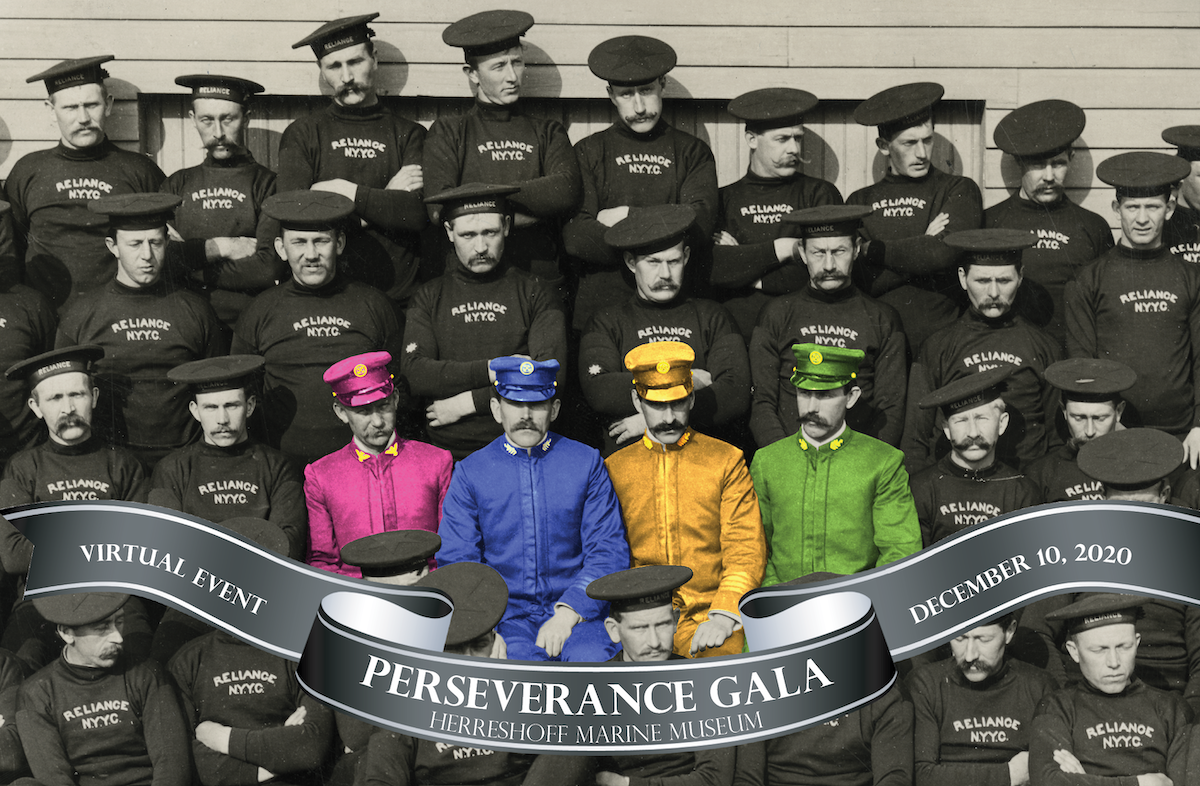 ---
Start: December 10, 2020 6:00 pm
End: December 10, 2020 7:30 pm
---
PERSEVERANCE GALA
Pandemics Pass - Herreshoff Stands Fast
Virtual Event, December 10, 2020
When: December 10th, 6 - 7:30pm EST
Where: The comfort of your home!
What: Join us for daunting sea stories, celebratory salutes from a few of your favorite sailors, a surprise Award ceremony, a live auction, and spoken word from our youth sail instructors!
How a virtual gala works: An access link will be emailed to you on the morning on December 10th granting ticket holders entrance to a videoconference. Another option, is a generous host can include up to 8 additional participants in their own personal videoconference and simultaneously watch the broadcast together. More information below.
Price: Individual tickets range from $25 to $750. Enter the coupon code EARLYBIRD to receive 10% off all ticket tiers before November 27th, 2020. Guests are encouraged to be honest, please pick the best price for which you qualify.
You'll not want to miss Herreshoff Marine Museum's holiday black-tie event - all from the comfort of your own home- on the eve of our 50th anniversary. We encourage you to pour a tasty beverage, sit back, and enjoy the show!!
Generous attendees can host up to 8 additional participants by purchasing a "Virtual Table Host" ticket for $750. All hosts will receive a bountiful Herreshoff commemorative gift package to be distributed to their guests at the host's will (value: $150). In order for your guests to receive their virtual invitation to the Gala, please enter their names and email addresses in the from below before checkout.